Lifestyle
Wrapping Up Your Summer? Here Are 5 Things To Do Before Ending Your Vacation
Summer 2022 has been one of the hottest summers the U.K. has experienced with its exceptional heat wave that sets a new record-breaking temperature in the country. For countries that experience four-seasons yearly, a 40.3-celsius day can be too much. But for tropical countries in Asia, it's just another typical scorching hot day.
Even though the heatwave surprised the British people, the heat did not stop the majority from enjoying their summer vacation. However, some weren't able to turn into reality their summer plans. Whether you got to do all the things you planned to do this summer or not, it would be nice to maximise the remaining sunny days before autumn air starts to kick in. 
If you've been thinking of staying in and cancelling all your remaining summer plans this August, this article will help you not to push through with your idea. If you've been travelling around the U.K. or in any other country, it would be fun to spice up your remaining days by trying new things before officially ending your vacation.
In this article, let's look at five things you can do before saying goodbye to your hot summer vacation. 
1 – Visit a film processing or photo booth shop in a local area.
If you're fond of photography or love collecting photo cards from different counties or places, you must not miss visiting a film processing or photo booth shop in a local area. Wouldn't it be fun to see how a local area's professional photography lab is doing in today's digital age? 
If you're visiting with a friend, lover, or family member, why don't you take the opportunity to take pictures in a local photo booth, too? This activity will be fun to try in other places you'll be visiting, especially if you rarely travel to those places. Collecting printed photographs and negative films could be fun. 
Maybe you could also try developing negative films into coloured, printed ones. If you find a local photography lab that allows people to experience developing negative films, I suggest trying it. This activity will surely help you appreciate the rawness and beauty of film cameras. 
2 – Try a local delicacy or food that you haven't ever tried in your life before. 
Caution, I wouldn't suggest trying this activity at the beginning or the middle of your trip. I believe there are two types of people when it comes to trying local delicacies when travelling. First, we have those people who are down to try anything even though their stomachs cannot handle the ingredients. On the other hand, we have those who wouldn't risk wasting their trip to bathroom trips due to unknown food. 
Frankly, both types of people are correct in their attitude towards trying new food. It would be a bummer not to enjoy and do your planned activities due to food poisoning. But it's also a waste of opportunity not to try food and cuisine that you'll only get to have by travelling hundreds to thousands of miles away. 
To solve this dilemma, I suggest scheduling your food trip at the end of your vacation–so you'll enjoy and make the most of your summer plans. Even if you're not visiting or travelling to a different country or area, I'd suggest scheduling your summer food trip when there are no other plans you need to attend to days or a week after. That way, if your stomach won't be able to handle the unfamiliar food, you have days to rest and recover peacefully. 
3 – Dye your hair
Disclaimer: try this tip at the start of your summer if hair dye is not allowed in your school or workplace. One of the exciting things about summer is dressing up. After months of cold, it's fun to spice things a bit by playing with your clothes and experimenting with your style. Want to make it extra fun? Dye your hair. 
If you're a student, dyeing your hair at the start of your summer vacation would be ideal for you to enjoy it while it lasts. Since some schools don't allow students to have coloured hair, I'd suggest doing it the moment your school break starts. On the other hand, for working professionals who are free to do whatever they want with their hair, dyeing your hair before summer ends could be a fun way to welcome autumn. 
I wouldn't necessarily suggest bleaching since it could damage your hair. You can try to dye your hair a lighter colour just for a change. If you haven't tried colouring your hair, this is your sign to do it. 
4 – Do an intense workout or sport you haven't tried before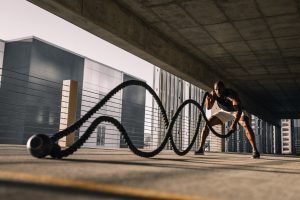 I know this tip could be a killjoy for others planning to enjoy their summer without thinking much about staying in perfect shape. But whether you're a workout buff or not, trying an intense workout you haven't tried could be fun to do under the summer heat.
If you've been promising to do a workout but still haven't done it since you last thought of it, I suggest taking this summer to try it. I'm not suggesting trying burpees for an hour or carrying pounds of dumbells. Instead, I recommend doing a new workout routine you haven't tried before. 
It could be a cycling workout, triathlon, or rowing competition with your friends. But of course, I suggest looking for an exercise or sport that you and your friends would enjoy to make your summer fun.
5 – Attend a workshop on any topic you're interested in learning.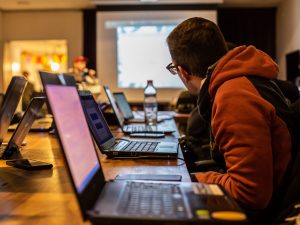 Lastly, I suggest attending a summer workshop on a topic you're interested in learning. During summer, our initial plan is to lay back and enjoy fun activities that don't require using the technical side of our brains too much. 
You don't necessarily have to go to a workshop about physics or chemistry. Instead, I suggest attending a workshop about a topic you have wanted to learn for quite some time now. It could be a workshop about plants or gardening, learning an instrument, or learning a new language. 
It can be as short as a two or three-day workshop. You don't necessarily have to spend your entire summer on it. If you have extra time, try to book a quick class on any topic you like. After all, learning something new is always fun. 
Try something new under the sun before the cold comes in again. 
Hopefully, my tips will inspire you to try something new before you officially end your summer vacation. It's nice to know that summer only comes once, so try as many activities as you can under the sun while it lasts.