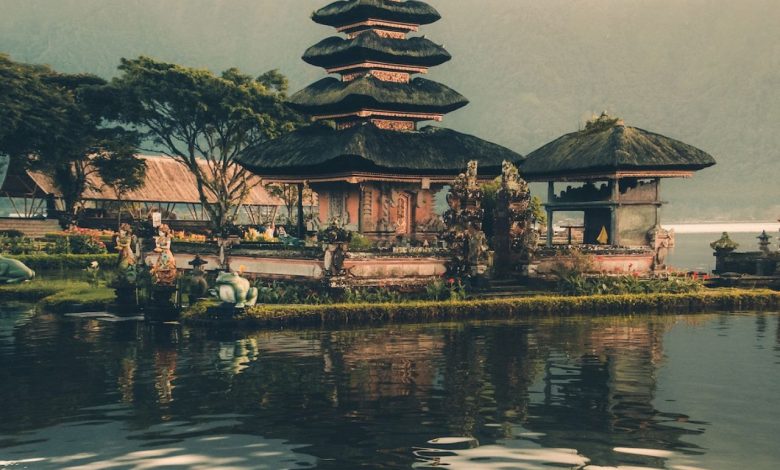 Bali is a beautiful Indonesian island that is known for its stunning beaches, lush jungles, and vibrant culture. It's no wonder that it's a popular destination for travelers from all around the world. From the stunning cliffside Uluwatu Temple to the picturesque rice terraces of Ubud. If you want to experience the best of Bali, book your Bali Tour Package with Travel Case.
here are some of the most amazing places to visit in Bali:
1
.
U
lu
w
atu
Temple
:
Uluwatu Temple is one of the oldest and most spectacular temples in Bali. It is situated on top of a steep cliff, overlooking the Indian Ocean. This temple is well known for its amazing views of the sunset, and it also features a unique cultural performance known as the Kecak Dance.
2
.
Tan
ah
Lot
Temple
:
This temple is located on the southwestern coast of Bali and is one of the most iconic landmarks. It is known for its dramatic views of the surrounding ocean and its impressive architecture.
3
.
Ub
ud
:
Ubud is a cultural center of Bali and is known for its traditional markets, art galleries, and its stunning countryside. It is the perfect place to explore the traditional Balinese culture.
4
.
Sem
iny
ak
:
Seminyak is a beach resort town located in the south of Bali. This area is known for its chic beach clubs, trendy restaurants, and world–class spas.
5
.
K
uta
:
Kuta is one of the most popular tourist destinations in Bali. It is known for its nightlife, shopping, and its beautiful white sand beaches.
6
.
N
usa
D
ua
:
Nusa Dua is a resort area located on the southern tip of Bali. It has some of Bali's best luxury resorts, golf courses, and spas. It is also known for its stunning beaches.
7
.
G
ili
Islands
:
The Gili Islands are a group of three small islands located off the coast of Lombok Island. These islands are known for their crystal clear waters and white sand beaches.
8
.
Mount
B
atur
:
Mount Batur is an active volcano located in the central part of Bali. It is a popular hiking destination and offers spectacular views of the surrounding area.
9
.
Ub
ud
Monkey
Forest
:
Ubud Monkey Forest is a nature reserve and temple complex located near Ubud. It is an important spiritual site for the Balinese and home to a large troop of monkeys.
10
.
San
ur
:
Sanur is a coastal resort town located in the east of Bali. It is known for its stunning sunset views, beautiful beaches, and great restaurants.
Bali is a great destination for travelers of all kinds, and these are just some of the many amazing places to visit while in Bali. From exploring the local culture to taking in breathtaking views, there is something for everyone on this beautiful Indonesian island.
Booking your Bali trip with Travel Case is the best way to ensure an unforgettable vacation.Travel Case is a leading travel company specializing in Bali travel, and they ensure that every aspect of your trip is perfect.